ESCAPE FROM STARK UNLIMITED! Restless with his new duties after the War of the Realms, Loki seeks out the advice of the closest thing Earth has to a king — TONY STARK, THE INVINCIBLE IRON MAN! — Close enough, right? But it turns out old Shell-head isn't happy to see Loki on account of all that stuff he did. Now the God of Mischief/Stories/Evil/Chaos has to outsmart the cleverest man in Midgard or die (again) trying. Meanwhile, could Thor be hatching a mischievous plot of his own?
Written by Daniel Kibblesmith
Art by Oscar Bazaldua
Cover by Ozgur Yildirim
New In Paperback From Marvel
Collecting: MARVEL SUPER HERO ADVENTURES: SPIDER-MAN - ACROSS THE SPIDER-VERSE, WEB OF INTRIGUE, SPIDER-SENSE OF ADVENTURE and WEB DESIGNERS.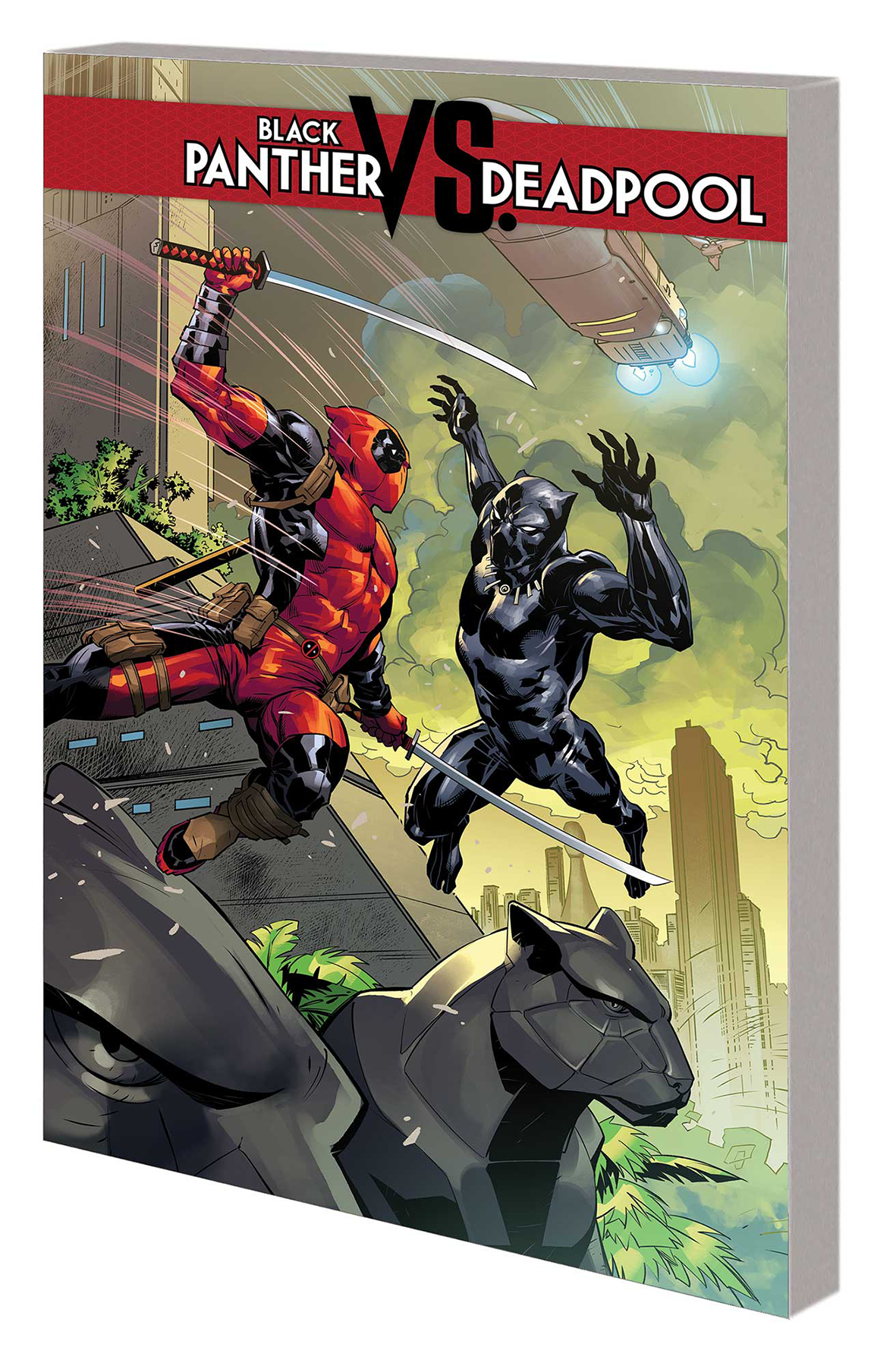 (W) Daniel Kibblesmith (A) Ricardo Lopez Ortiz (CA) Ryan Benjamin (Marvel, 2019)
Deadpool has teamed up with, taken down or taken a beating from just about every hero in the Marvel Universe - and no way is the Black Panther going to miss his turn! Prepare yourself for a hilarious romp through Wakanda as Wade Wilson goes on the hunt for the world's most valuable resource: Vibranium!
Collecting BLACK PANTHER VS. DEADPOOL #1-5 from Marvel.
Available through mail order or digitally.
RECENT Comics From Marvel
Princess Dinosaur
Words by Daniel Kibblesmith, Pictures by A.P. Quach (Little, Brown Young Readers, 2020)
Mary-Kate Gaudet at Little, Brown has bought Daniel Kibblesmith's Princess Dinosaur, a picture book that celebrates the spirited title character's seemingly disparate traits, illustrated by Ashley Quach. Publication is slated for fall 2020; Hannah Mann at Writers House represented the author and the illustrator in the deal for world rights.
Fall, 2020.
The Late Show With Stephen Colbert
Just One Question: 'Avengers: Endgame'